AeroPro Flight Academy's friendly, experienced flight instructors provide safe and reliable training from the convenience of Austin-Bergstrom International Airport (KAUS).
Contact our team for availability and scheduling.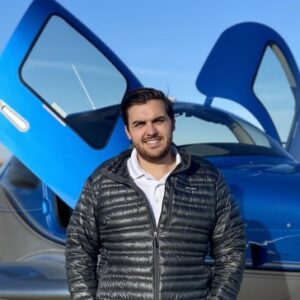 SHAWN TAYLOR
CFI, AGI, ADX
Shawn has had a passion for aviation since childhood, and he carried this passion into college. After his first aviation class, he was sure he never wanted to work an average desk job.
He received his Bachelor of Science in Aviation Sciences from Baylor University. Upon graduation, he continued his education at Texas State Technical College, where he completed the remainder of his flight training.
Shawn enjoys sharing his passion for aviation, and he hopes to help train the next generation of pilots. He is available for primary and advanced training. In his free time, Shawn enjoys watching football and baseball, playing golf, traveling, and, of course, flying.